COVID-19 Update: Home Building is Considered Critical Infrastructure
Governor Newsom's Executive Order on Stay at Home does NOT alter our ability to build residential homes.
March 20, 2020: As we grapple with a new reality, homebuilders will continue to build. Rightly considered by Governor Newsom as critical infrastructure, our members will proceed with serving our customers while ensuring the health and safety of our employees.
From the State of California: "The California State Public Health Officer and Director of the California Department of Public Health is ordering all individuals living in the State of California to stay home or at their place of residence, except as needed to maintain continuity of operation of the federal critical infrastructure sectors, critical government services, schools, and construction, including housing construction."
One code change or legislative measure can have a major impact on your company's future success. Take full advantage of valuable member benefits, while supporting CBIA's efforts to fight for and protect our industry.
CBIA is in the News
Hear from CBIA leadership as we weigh in on critical topics in California's housing issues.
Get Residential Energy Standards Updates
All the information you need for energy regulation changes including the California Energy Commission's Solar Mandate for 2020.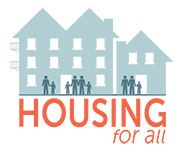 Based on feedback from our builders around the state, we have compiled a series of legislative proposals aimed at relieving the state's ever-growing housing affordability crisis. We urge the state Legislature to take action on these issues immediately, as it's time once and for all to have housing for all.
Each year, CBIA presents PCBC, the Art, Science + Business of Housing. Through high-level educational conferences, exclusive networking venues, a curated exhibit floor of 350+ manufacturers, and unique programs designed to connect buyers and sellers, PCBC provides a forum for members of the homebuilding industry and their manufacturing partners to productively engage.
Through our programs and services, the California Homebuilding Foundation (CHF) supports and celebrates future, present and past homebuilding professionals. Our mission is to ensure the continued success of the homebuilding industry through the development of its current and future workforce and by funding pertinent research.