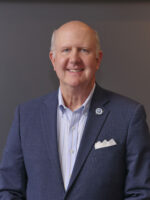 Dan Dunmoyer | President & CEO
Dan Dunmoyer serves as the President and CEO of the California Building Industry Association. A proven and dedicated leader, Dunmoyer brings a wealth of experience in both the public and private sector. As the President and CEO of CBIA, Dunmoyer oversees and manages all aspects of the association. A respected and recognized leader, he is strongly committed to ensuring that the organization continues to be the leading voice of housing in California and efforts to ensure the American Dream of homeownership is attainable for all Californians. The son of a small home builder from Southern California and a veteran of California public policy issues, Dunmoyer has been closely involved in California's unique political culture for years.
(916) 443-7933, ​x311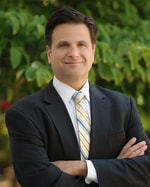 Nick Cammarota | Senior Vice President & General Counsel
Nick Cammarota serves as Senior Vice President and General Counsel and oversees the Government and Regulatory Affairs of CBIA. Nick became General Counsel in 1999. His duties include conducting strategic litigation to benefit the industry and providing legal support for CBIA's legislative advocates. Nick is licensed to practice law in all California courts and the U.S. Supreme Court.
(916) 443-7933, ​x304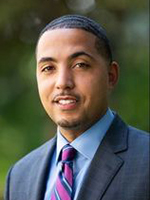 Joaquin Pons | Senior Vice President of Political Affairs & Communications
Joaquin Pons is the Senior Vice President of Political Affairs and Communications. Joaquin brings over a decade of policy and political experience in a variety of capacities. In this role, he is responsible for developing and leading CBIA's political strategy and external communications programs. Joaquin's political acumen and professional experience enables him to connect with a variety of groups and organizations.​
(916) 443-7933, ​x302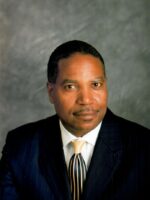 P. Anthony Thomas | Senior Vice President of Legislative Affairs
P. Anthony Thomas serves as CBIA's Senior Vice President of Legislative Affairs. In this role, he is lead policy advocate for CBIA before the California State Legislature, Governor's Office and state agencies. Thomas brings extensive experience to this role, having previously served as a lobbyist for the California Independent Petroleum Association, Los Angeles Area Chamber of Commerce, the California Forestry Association, the California League of Cities, and other organizations. Thomas most recently served as the Regional Director of Government Affairs, West Region for Cresco Labs.
(916) 443-7933, x338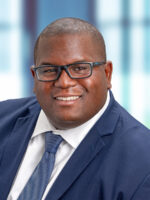 Cornelious Burke | Vice President of Legislative Affairs
Cornelious Burke serves as CBIA's Vice President of Legislative Affairs. In this role, he advocates for CBIA before the California State Legislature, Governor's Office and state agencies to advance the public policy goals of the home building industry and to increase home ownership opportunities. He is also an experienced urban planner and government relations strategist.
(916) 443-7933, x332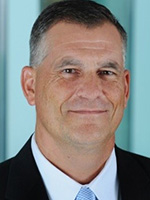 Christopher Ochoa | Senior Counsel for Codes, Regulatory & Legislative Affairs
Chris Ochoa serves as CBIA's Senior Counsel for Codes, Regulatory and Legislative Affairs. Chris has more than twenty-five years of experience as an attorney and lobbyist navigating the national and state building code adoption process in Sacramento and Washington, D.C. As a practicing attorney and legislative advocate, Chris represents the CBIA before state boards and commissions, and at the State Legislature. Chris also represents the CBIA on several state and national working groups and advisory committees, including the CA State Fire Marshal's Wildfire Mitigation Advisory Committee and Wildland Urban Interface Task Group, the California Fire Safe Council, the National Association of Home Builders (NAHB) Climate Change Task Force and Codes and Standards Sub-Committee, and the California Building Standards Commission's Building and Fire Code Advisory Committee.
(916) 443-7933, ​x351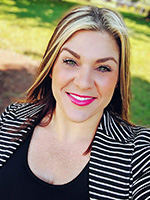 Morgan Morales | Political Affairs & Communications Manager
Morgan Morales serves as the Political Affairs and Communications Manager, assisting in organizing CBIA's political objectives and the building industry's political giving. Morgan manages CBIA's social media and web site communications and assists in establishing long-term goals and strategies to elevate CBIA's media and political profile. With more than 15 years of legislative and political experience, she brings a strong background in fundraising, government and campaign communications, project management, event planning, public relations, and social media marketing.
(916) 443-7933, ​x352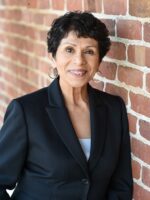 Susan Hurtado | Government Affairs Assistant
Susan Hurtado as the Government Affairs Assistant provides administrative support and assists the legislative, political, and communication teams in implementing their overall strategies.  Susan's background working in the California State Legislature, government relations firms, as well as various trade associations, gives her the knowledge and experience necessary to successfully contribute to the mission of CBIA.
(916) 443-7933, ​x303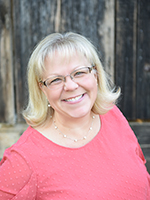 Kimberly DeWeese | Operations Director
Kimberly DeWeese is CBIA's Operations Director and Liaison to the Board of Directors and leads operational activities for CBIA. With over twenty years of meeting planning experience, she also develops and maintains strong working relationships with business partners, vendors, and venues to produce flawless Governance Board meetings, SCIL Conferences in addition to managing internal organizational processes.
(916) 325-9300, x333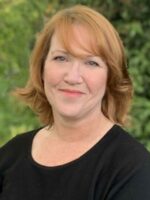 Amy Scott | Office Assistant
Amy Scott, Office Assistant, brings a wealth of executive administrative experience to CBIA. Amy works collaboratively with the legislative, membership, and codes departments by providing clerical and administrative support. In addition, Amy manages the distribution of new membership welcome packets to those who join CBIA and keeps the Association database up to date.
(916) 443-7933, x307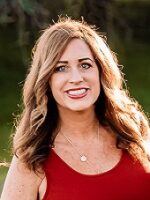 Beth Harris | Director of Business Development
Beth Harris is CBIA's Director of Business Development. In this role, she manages the implementation and growth of CBIA's membership programs across the state. Beth excels in strategically building and maintaining partnerships and her extensive experience in business development and marketing, paired with her comprehensive understanding of the legislative, regulatory, and political processes, are instrumental in supporting the success of the Association.
(916) 443-7933, ​x313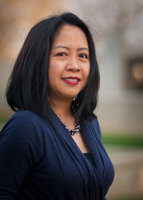 Maila Eslabon | Office Manager
Maila Eslabon is the Accounting/Office Manager of CBIA. As part of the financial team, she works directly with the Controller to maintain the organization's fiscal well-being. She manages the day to day operations in the office. Her years of experience in the accounting field made her appreciate the importance of good financial management as essential to the success of every company.
(916) 443-7933, ​x329
Greg Fuson | Vice President, Events & Experience
Greg Fuson has been designing and delivering high-level conferences for over twenty years. He is team lead for PCBC's annual event, with particular focus on the Leader-to-Leader Forum, innovation showcases, keynotes, and strategic partnerships. In 2016, citing his ability to "[energize] the industry with a think tank environment to be a catalyst for new ideas," Builder Magazine named him one of 100 innovators who are shaping the future of housing.
(916) 325-9300, x350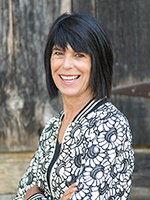 Ann Bivens | Exhibits Director
Ann Bivens serves as the Exhibits Director and manages the strategic planning, development and implementation of all aspects that relate to the PCBC Exhibit Floor, Sponsorship and Advertising Sales, and Buyer Programs. The PCBC Exhibit Floor, home to more than 350 housing manufacturers, is where new trends and products are discovered. In addition to this showcase, Ann also works to create a show floor experience that is a natural place for networking with fellow homebuilding professionals.
(916) 325-9300, x326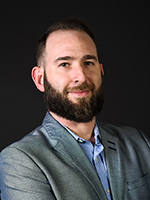 Kevin Coyle | Registration & Operations Coordinator
Kevin Coyle is the Registration and Operations Coordinator. He oversees PCBC's registration while also assisting in onsite operations. A seasoned customer relations professional, Kevin provides PCBC attendees the guidance they may need, in order to ensure the overall productive and positive experience that PCBC-goers deserve. It is his mission to make registration and attendance at PCBC a seamless process and part of a successful experience.
(916) 325-9300, x356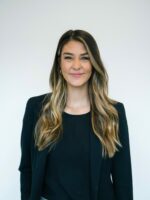 Sarah Sherwood | Exhibit Sales & Service Specialist
Sarah Sherwood serves as the Exhibit Sales & Service Specialist. With an extensive background in sales, Sarah works to ensure that each exhibitor and sponsor has an exceptional experience and handles all aspects of servicing and fulfilling deliverables at PCBC. Sarah also engages in exhibits and sponsorship-related sales highlighting the importance of participation and investing in PCBC.
(916) 325-9300, x349