The Professional Women in Building council is governed by a group of dedicated volunteers who aim to connect, educate, and inspire others. Email cbiapwb@gmail.com for more information on joining this incredible line-up of industry professionals.
CBIA Professional Women in Building 2022 Board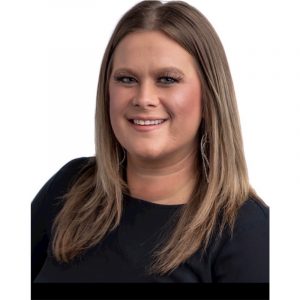 Allie Jackson
Chair
Allie Jackson is an experienced bi-lingual Sales Manager for Creative Mines, the most natural looking manufactured stone veneer in the market with contemporary and traditional veneer stone profiles. Allie represents the California division and works with industry distributors, architects, designers, builders, and installers. Allie previously served CBIA PWB as Communications Committee Chair in 2020 before being elected as council Vice Chair in 2021.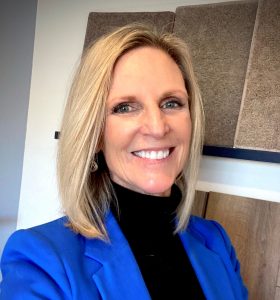 Linda Hebert
Immediate Past Chair, Treasurer
Linda Hebert is president of Diversified Marketing and Communications, which she founded in 1999. As an active member of the Building Industry Association of the Bay Area (BIA Bay Area), California Building Industry Association (CBIA) and NAHB, Hebert has chaired and served on numerous committees, including serving as the National PWB and Sales and Marketing Chairs for NAHB. She has over 35 years of experience as a sales and marketing consultant, real estate professional and is a national speaker on marketing, the female buyer, social media, the art of networking, green building and communication. She enjoys sharing her experience by mentoring others to help achieve their highest level of success.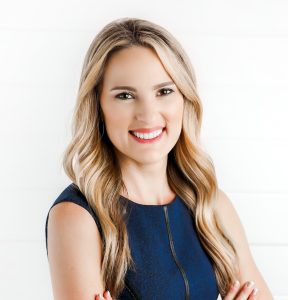 Allison Paul
Immediate Past Chair, Sponsorship Chair
Allison Paul is the Director of Business Development for Zonda in Northern and Central California and Reno, Nevada. She previsouly served the California Homebuilding Foundation's Legacy Giving program as Director of Sales and Marketing and the Construction Industry Research Board (CIRB) as a former Research Analyst, Media Specialist and later, Director of Research. She is a two-time CBIA PWB council chair and has also chaired the board's Communications and Sponsorship Committees. Allison has two bachelors degrees in English and Communications from UC Davis and a background in legislative history research and freelance writing and editing.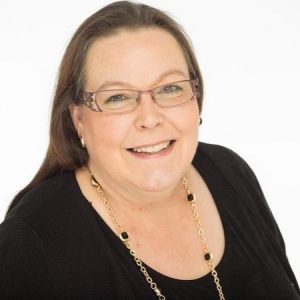 Stacy Beers
Vice Chair, Legislative Committee Chair
Stacy Beers is the Chief Financial Officer for Pacific InterWest, Danville Development, Pacific States Aerial & Homeowners Education Assoc.. Her professional specialties and experiences include: Accounting, IT, Human Resources, Payroll, Purchasing, General Operations, Project Management, Insurance, Finance, Overall Operations. Stacy has served her local and national PWB chapters as Sponsorship and Legislative Committee Chairs. This is Stacy's first year serving the CBIA PWB Board.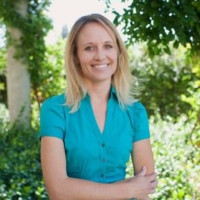 Megan Cordes
Secretary
Megan Cordes is a Builder Account Manager at SunPower in the Greater Sacramento area. She previously served ConSol as a Project Manager. Megan has extensive experience consulting for building energy efficiency in general, as well as how it relates to both California and national building energy codes. Megan has been a PWB Board Member since 2019 and currently serves as the 2022 CBIA PWB Secretary.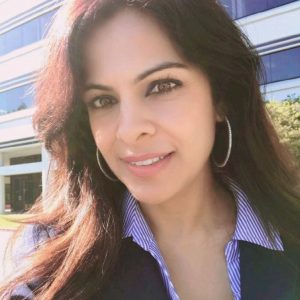 Mitu Walia
Communications Chair
Mitu is the Director of Architectural Design for Klein Financial Corporation, a real estate investment, development and consulting firm that specializes in tax-exempt bond multifamily residential development. Mitu is Responsible for effective design & execution of multiple construction projects, primarily by ensuring high-level performance by Design Teams during both pre-construction and construction-administration phases, Protect Owner's interests in project cost, project time and project quality. She is the former chair of the PWB Bay Area and the CBIA PWB council.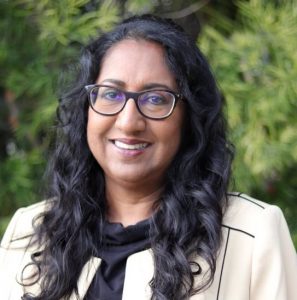 Kavitha Kumar
Communications Vice-Chair
Kavitha is a Forward Planner & Entitlement Project Manager for D.R. Horton in the Northern California Bay Area. Kavitha is an accomplished and versatile Community Planner, Project Manager and Subject Matter Expert with more than 2 decades of local government experience in all aspects of Planning and Development. She currently manages multiple large housing development projects for "America's Builder" from land use entitlement through occupancy and supports the team in providing much needed housing at a speed and scale to meet the current housing demand in North Bay Area. This is Kavitha's first year serving on the board of CBIA's PWB council.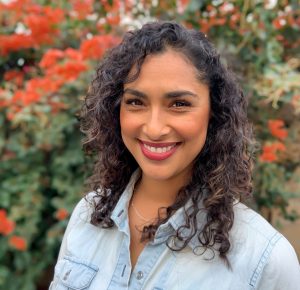 Ruby Rose Yepez
Educational Outreach Committee Chair
Ruby Rose is a Senior Advisor at Southern California Edison (SCE) supporting New Construction Key Accounts and a Planning Commissioner for the City of South El Monte, CA. Ruby is engaged with multiple efforts in supporting the states Decarbonization Goals and developing Clean Energy Buildings. She has over 15 years of experience in the construction industry with a focus on sustainability, certifying over 30 affordable housing projects as LEED or GreenPoint Rated. Ruby Rose is a former board member and still actively supports the US Green Building Council and CA Association of Building Energy Consultants. She currently sits on the board for the BIA Baldy View Chapter and this is her second year serving on the board of the CBIA PWB.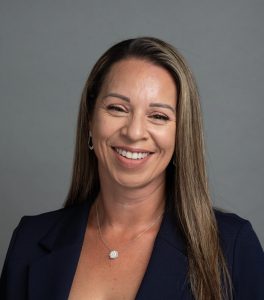 Reina Calder
Programs Committee Chair
Reina Calder is a Project Coordinator at DirtMarket LLC, a Preston Pipelines Infrastructure company. Creating new business opportunities, building relationships with clients and problem solving is her passion. She is experienced in leadership, business development, project improvements, improving company profit goals, creating new internal procedures, and trainings. This year Reina serves on the Building Industry Association of the Bay Area – Professional Women in Building board for the second year in a row and is now on our California Building Industry Association – Professional Women in Building board.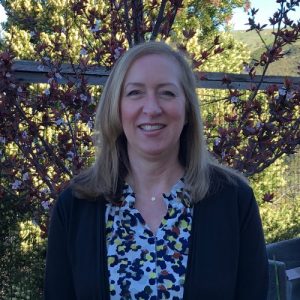 Melissa Kiland
Programs Committee Vice-Chair
Melissa Kiland is a Human Resources Manager at Ponderosa Homes in Pleasanton, CA. Melissa has served on the PWB of the BIA Bay Area and was a former Office Manager for Lennar. She graduated from San Jose State University with a bachelor's degree in Business and Finance and is a licensed real estate agent from with the California Bureau of Real Estate. Melissa was elected to the CBIA PWB board in 2020; this is her second year serving as Programs Committee Chair.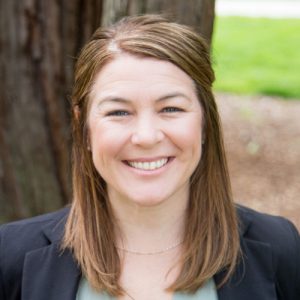 Jill Herman
Membership Chair, Building Industry Technology Academy (BITA) Liaison
Jill manages and oversees CHF's BITA program, which includes expanding the curriculum to campuses statewide, recruiting industry support and coordinating events that raise awareness for the program and facilitating interaction with program sites and local industry. Jill is a graduate from Concordia University Irvine with a BA in Business Administration/Marketing. Jill is a former chair of the CBIA PWB council and its Educational Outreach Committee.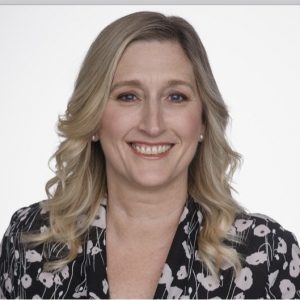 Audrea Coble
Legislative Committee Vice-Chair
Audrea is a Director of Business Development for Ryan Young Homes. She is a successful, high energy leader with great people skills and solid relationship building credentials. Proven success in Business Development within the Multifamily and Single Family model home industry. This is Audrea's second year serving on the board of the CBIA PWB.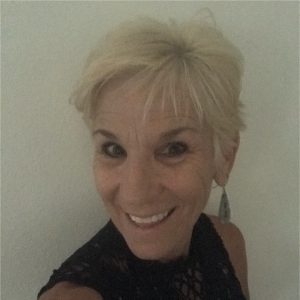 Terri Everhart
NAHB Liaison | CBIA PWB Advisor
Terri Everhart is a Sales Representative for HomeSite Services, Inc. in the San Francisco Bay Area with extensive sales experience in California's homebuilding industry. Terri has also served in executive and board chair positions for her local PWB chapter (Bay Area), CBIA PWB, and NAHB. Terri is currently the 2021 Vice Chair for NAHB PWB and serves as a Board Advisor and NAHB Liaison to CBIA PWB.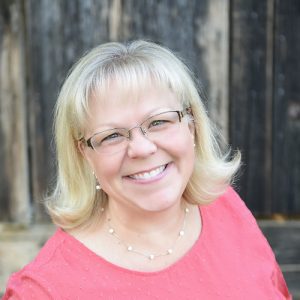 Kim DeWeese
PCBC and CBIA Liaison (Support Staff)
Kimberly DeWeese is PCBC's Operations Director, and leads the logistical and operational activities for PCBC to ensure a successful attendee experience. With over twenty years of meeting planning experience, she also develops and maintains strong working relationships with business partners, vendors, and venues to accomplish PCBC's event goals.