The Professional Women in Building council is governed by a group of dedicated volunteers who aim to connect, educate, and inspire others. Email cbiapwb@gmail.com for more information on joining this incredible line-up of industry professionals.
CBIA Professional Women in Building 2023 Board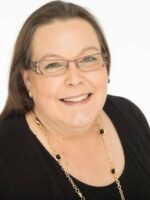 Stacy Beers | Chair
Stacy Beers is the Chief Financial Officer of Pacific InterWest, a subsidiary of Atlantic & Pacific Build Group. For more than 30 years, Stacy has worked with homebuilders, architects, developers, suppliers, and general contractors in both field and operational positions.
She is a LEED Accredited Professional, a current NAHB PWB Board Trustee and Communications and Membership Chair, former BIA Bay Area PWB Board Member, and has served on multiple local and national PWB subcommittees. Stacy is also a director for The Building Standards Institute.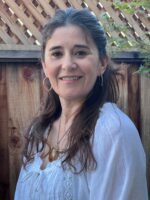 Karrie Mosca | Vice-Chair
Karrie Mosca is a Licensed Civil Engineer, Vice President at Wood Rodgers, Inc. (WRI) and Principal-In-Charge of WRIs Pleasanton office. Karrie has 25 years of experience in Land Development providing full engineering support including preparing feasibility studies, preliminary engineering studies, final construction plans and associated documents for all types of residential and non-residential projects throughout the Greater Bay Area and Sacramento region. Karrie is also a past President of the Professional Women in Building Council for BIA Bay Area and current 2023 Vice Chair of the Professional Women in Building Council for California State BIA. Karrie lives in Livermore with her husband and 2 children. They all love to travel and often visit the East Coast to explore and spend time with extended family.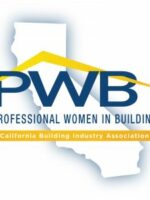 Jessica Stillson | Secretary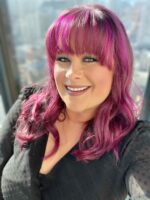 Allie Jackson | Communications Chair, Immediate Past President
Allie Jackson is an experienced bi-lingual Regional Hardscape Sales for Mirage, the most natural looking manufactured stone veneer in the market with contemporary and traditional veneer stone profiles. Allie represents the California division and works with industry distributors, architects, designers, builders, and installers. Allie previously served CBIA PWB as Communications Committee Chair in 2020 before being elected as council Vice Chair in 2021 and Chair in 2022.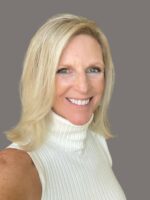 Linda Hebert | Treasurer
Linda Hebert is president of Diversified Marketing and Communications, which she founded in 1999. As an active member of the Building Industry Association of the Bay Area (BIA Bay Area), California Building Industry Association (CBIA) and NAHB, Hebert has chaired and served on numerous committees, including serving as the National PWB and Sales and Marketing Chairs for NAHB. She has over 35 years of experience as a sales and marketing consultant, real estate professional and is a national speaker on marketing, the female buyer, social media, the art of networking, green building and communication. She enjoys sharing her experience by mentoring others to help achieve their highest level of success.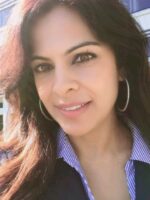 Mitu Walia | Communications Chair
Mitu Walia is the head of Architecture at Klein Financial Corp. a real estate investment, development & consulting firm that specializes in tax-exempt bond multifamily development with Apartment projects in California, Arizona & Nevada. She has significant experience in Architectural Design, Forward Planning, Entitlement, and Permitting. Mitu is the former chair of the PWB Bay Area and the CBIA PWB council and currently holds positions within the Professional Women in Building (PWB) council at the National, State, and Local levels. Currently, she is a 2023 Board of Trustee for NAHB PWB, Chair of the NAHB PWB Awards and Recognition Subcommittee, Chair of the CBIA PWB Education Outreach Committee, and Board Member of the BIA Bay Area PWB Education Outreach Committee.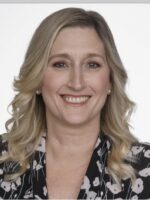 Audrea Coble | Legislative Chair
Audrea is a Director of Business Development for Ryan Young Homes. She is a successful, high-energy leader with great people skills and solid relationship building credentials. Proven success in Business Development within the Multifamily and Single Family model home industry. This is Audrea's second year serving on the board of the CBIA PWB.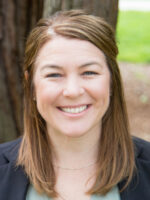 Jill Herman | Membership Chair, Donald Chaiken Building Industry Technology Acadamy (BITA) Liaison
Jill manages and oversees CHF's BITA program, which includes expanding the curriculum to campuses statewide, recruiting industry support and coordinating events that raise awareness for the program and facilitating interaction with program sites and local industry. Jill is a graduate from Concordia University Irvine with a BA in Business Administration/Marketing. Jill is a former chair of the CBIA PWB council and its Educational Outreach Committee.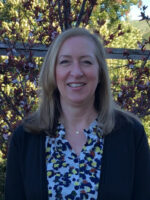 Melissa Kiland | Programs Committee Vice-Chair
Melissa Kiland is a Human Resources Manager at Ponderosa Homes in Pleasanton, CA. Melissa has served on the PWB of the BIA Bay Area and was a former Office Manager for Lennar. She graduated from San Jose State University with a bachelor's degree in Business and Finance and is a licensed real estate agent from with the California Bureau of Real Estate. Melissa was elected to the CBIA PWB board in 2020; she previously served two years as Program Committee Chair.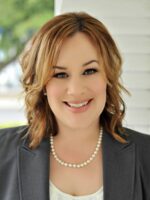 Cynthia Lopez | Sponsorship Chair
Cynthia Lopez is a Partner at Lockton Insurance Brokers. For over 20 years now, Cynthia has specialized in creating customized insurance and risk management solutions to meet her Construction clientele's business and personal objectives. She is also passionate about advancing the interests of women, minorities, and youth through her philanthropic work both personally and professionally. Cynthia joined the CBIA PWB Board in 2022 and is excited to be servicing on the Sponsorship Committee.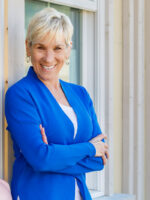 Terri Everhart | NAHB Liaison, CBIA PWB Advisor
Terri Everhart is a Sales Representative for HomeSite Services, Inc. in the San Francisco Bay Area with extensive sales experience in California's homebuilding industry. Terri has also served in executive and board chair positions for her local PWB chapter (Bay Area), CBIA PWB, and NAHB. Terri is currently the 2021 Vice Chair for NAHB PWB and serves as a Board Advisor and NAHB Liaison to CBIA PWB.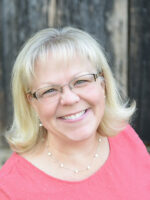 Kim DeWeese | PCBC & CBIA Liaison
Kimberly DeWeese is CBIA's Operations Director and Liaison to the Board of Directors and leads operational activities for CBIA. With over twenty years of meeting planning experience, she also develops and maintains strong working relationships with business partners, vendors, and venues to produce flawless Governance Board meetings, SCIL Conferences in addition to managing internal organizational processes.