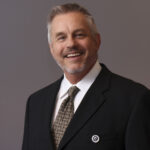 Jeff Schroeder | Ponderosa Homes II, Inc., Chair
Jeff Schroeder serves as the Senior Vice President, Planning & Operations and is responsible for all aspects of land acquisition and entitlement processing for Ponderosa Homes, a privately held homebuilder located in Pleasanton, CA. Jeff's activities include land acquisition, market research, financial analysis, land planning, product design and entitlement processing.  He also manages field operations including site development and building supervision for Ponderosa's active subdivisions, working closely with Ponderosa's sales and customer service teams throughout the project development process. Having worked for major public and private homebuilders in the Bay Area, Jeff has been responsible for the development of thousands of homes in Northern and Southern California.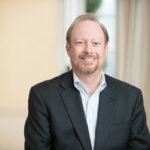 Tom Grable | Tri Pointe Homes, Inc., Vice Chair
Tom Grable has been the President of the Tri Pointe Homes, Inc. Orange County-Los Angeles and Southern California Divisions since 2014.  He joined Tri Pointe Homes as Vice President of Project Management in February 2010.  Mr. Grable is responsible for all aspects of successfully planning and implementing the division's business plan of delivering profitable and quality new home communities.  His responsibilities include directing the land acquisition, forward planning and entitlements, and other pre-development activities.  He oversees the operations of a management team involved with finance, site planning, engineering, architectural and landscape design, land development and new home construction, sales and marketing including merchandising, and customer care.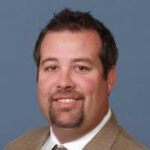 Chris Austin | Development Planning & Financing Group, CFO/Secretary
Chris Austin is the Managing Principal of the Sacramento, California office of DPFG. He has been working with the firm since 1998, and has been involved in providing consulting services on over 200 projects and the financing of over $800 million in public improvements for developer and builder clients in California, Nevada and the state of Washington. Austin has served as CBIA's CFO/Secretary since 2012.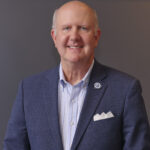 Dan Dunmoyer | President & CEO
Dan Dunmoyer serves as the President and CEO of the California Building Industry Association.  A proven and dedicated leader, Dunmoyer brings a wealth of experience in both the public and private sector.
As the President and CEO of CBIA, Dunmoyer oversees and manages all aspects of the association.  A respected and recognized leader, he is strongly committed to ensuring that the organization continues to be the leading voice of housing in California and efforts to ensure the American Dream of homeownership is attainable for all Californians.
The son of a small home builder from Southern California and a veteran of California public policy issues, Dunmoyer has been closely involved in California's unique political culture for years.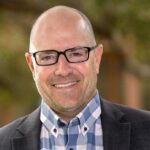 Mike Balsamo | Rancho Mission Viejo, Immediate Past Chair
Michael E. Balsamo serves as the Senior Vice President of Governmental Relations for Rancho Mission Viejo LLC, stewards of the historic Rancho Mission Viejo cattle ranch and master planner/developer of the Rancho Mission Viejo community. He is responsible for interfacing with various Federal, State, regional and local agencies to oversee planning and entitlements for major community infrastructure including roads, water/sewer, schools, libraries, technology, and other vital facilities and services. He also serves as the primary spokesperson for the Ranch. Balsamo served as Vice Chair of CBIA's Government Affairs Committee in 2021.
More than 60 industry leaders have been chairs of the CBIA since the position was created in 1943. Here is a complete list of these dedicated individuals.
2022 Mike Balsamo
2021 John Norman
2019-20 Dave Sanson
2018 Michael Battaglia
2017 Jeff Pemstein
2016 Don Hofer
​2015 Eileen Reynolds
2014 Dan Kelly
2013 Amy Glad
2012 Ray Panek
2011 Mike Winn
2010 John Young
2009 Horace Hogan II
2008 Ray Becker
2007 Wes Keusder
2006 Layne Marceau
2005 Steve Doyle
2004 Sherm Harmer
2003 Harry Elliott III
2002 Mick Pattinson
2001 Sid Dunmore
2000 James Previti
1999 Brian Catalde
1998 Dennis Moresco
1997 Roger Mikulecky
1996 Allen Jaffe
1995 Jack Shine
1994 Bruce Smith
1993 O. B. Johnson
1992 Bill Mazza
1991 Dennis Russell
1990 Richard L Hall
1989 Harold Boex
1988 Roger Werbel
1987 J. A. Farina
1986 Forrest Maurer
1985 Stanley Swartz
1984 Walter Keusder
1983 Dennis O'Brien
1982 Lee Golden
1981 James Lewis
1980 George Gentry
1978-79 C. V. Holder
1977-78 Emmett Clifford
1976-77 Robert Holmes
1975-76 V. Hal Treadaway
1974-75 Syd Carnine
1973-74 Barry Scherman
1972-73 John B. Clark, Jr.
1971-72 Ken Bourguignon
1970-71 John Osmundsen
1969-70 Hugh Temple
1968-69 John Quaresma
1967-68 Joe McCormick
1966-67 Ward Crump
1965-66 Don Stoneson
1964-65 Don Scheider
1963-64 Allan Fuller
1962-63 Robert Olin
1961-62 John H. Kuhl
1960 Kermit Lincoln
1959 Stanley Scott
1958 Walter Keusder, Sr.
1957 John Jacobson
1956 Mark Thoreson
1955 Frank E. Oman
1954 K. Sande Sennes
1953 Alex J. McKenzie
Fred F. Chopin
1952 Andres F. Oddstad, Jr.
1951 Stetson Shuey
1950 Neils Schultz, Jr.
1949 Robert B. Johnson
1948 Earl W. Smith
1947 Frank Burrows
1944-46 Maurice G. Read
1943 David Bohannan