Professional Women in Building
CBIA Professional Women in Building (PWB)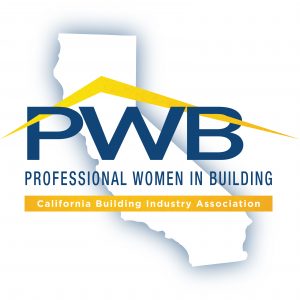 Our mission is to support the advocacy efforts of the California Building Industry Association (CBIA) and create a community of individuals dedicated to instilling confidence, fostering inspiration, and advancing professional opportunities for women in building.
THANK YOU TO OUR 2021 VIRTUAL STRATEGIC PLANNING SESSION SPONSORS!
About
Our council's networking events, educational outreach, scholarship program, and award-winning legislative advocacy efforts are just a few of the many ways we support homebuilding and give back to our community. Read our fact sheet to learn more about our council.
Membership
When you join the CBIA PWB council, you join the ranks of other dedicated, ambitious and successful women and men throughout California who support and uplift one another, both personally and professionally. CBIA PWB membership has many valuable benefits. More about PWB membership.
Events
The CBIA PWB host annual events that benefit building trades education for local high schools, promote membership, and award scholarships to future industry leaders. *2021 PWB events are contingent upon COVID-19 restrictions. Updates and announcements will be made as needed*  Visit our Facebook page to view photos and information from past annual events:
Strategic Board Planning Session (CBIA PWB Board Only)
Legislative Day (Statewide PWB Membership Only)
PCBC Bruncheon (Open to all)
Little Black Dress and Tie Social (Open to all)
Scholarships
Students pursuing advanced education in any building-related study can qualify for a CBIA PWB scholarship. Awards are presented to recipients at the Annual PWB Bruncheon each spring. Email cbiapwb@gmail.com for more information on the 2020 scholarship opportunity.